Become an Age Inclusive Accredited Employer
Age Inclusive employers play a leading role in changing attitudes for the better and challenging age discrimination. They are changing behaviour and cultures in their own businesses, networks and communities, and reaping the benefits of inclusive recruitment practices.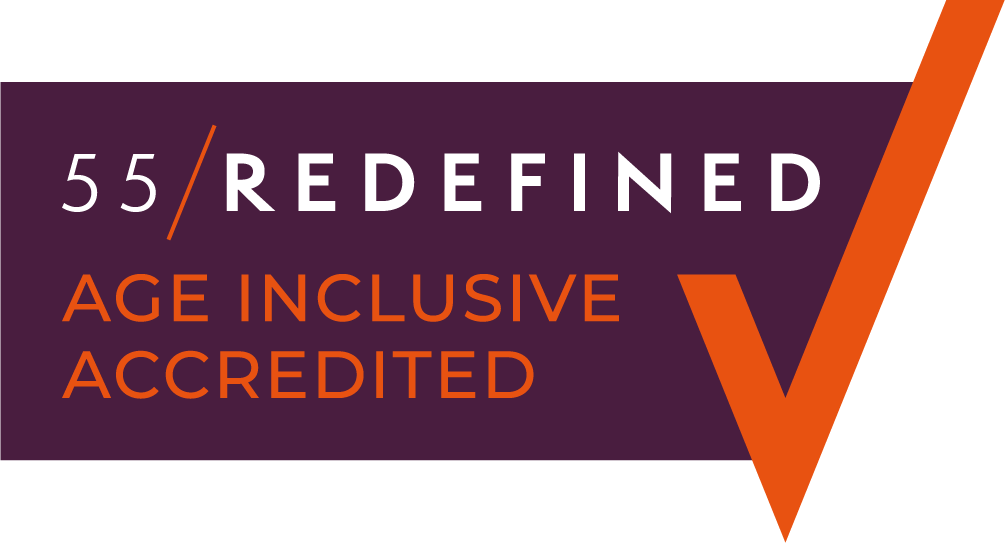 This scheme helps employers recruit and retain great people, and:
Draw from the widest possible pool of talent
Improve employee morale and commitment by demonstrating that you treat all employees fairly and will continue to create new opportunities or flexibility for your workforce as they grow older
Demonstrate your commitment to ESG (Environmental, Social and Governance) initiatives building a sustainable, resilient, and purpose-led organisation.
It also helps customers, prospective employees and other businesses identify those employers who are deeply committed to equality in the workplace.
Becoming a certified 'Age Inclusive' employer costs just £3000 + VAT PA (regardless of company size) and involves completing the following 2 steps:
1) Register your organisation and sign up to the Age Inclusivity Charter commitments
Click here to download a preview of the Charter
2) Have a senior recruitment leader complete and pass our Age Unconscious Bias 30 min e-learning module
On completion of the above, you will receive:
Your 55/Redefined Accreditation & website badge
A total of x25 course credits to roll-out the Age Unconscious Bias e-learning training to your HR & Recruitment teams (x25 course credits are included in the registration fee – additional courses can be purchased in blocks of x5 for £200 + VAT)
A quarterly update on best practice, case studies and market research related to the over-55 talent demographic