Why Take a Personality Test?
Do you like to learn about yourself? Do you know what your key strengths and development areas are? Perhaps you have decided to look for a new job or change your career and would like to discover where your strengths lie?
Whatever your reasons, there is no downside to completing our 55/Redefined Personality Test. We have developed it in partnership with C-me Colour Profiling who apply psychometric profiling techniques to provide you insight into your personal 'colour preference' at a glance.
Take the Test in less than 20 Minutes
In just 20 minutes you will be able to gain deeply insightful information on your personal behavioural preferences and identify your own colour preference within the framework.
Identify Your Skills and Approach to Teamwork and Tasks
Discover your 'Adapted Behaviour' - your conscious preferences.
Uncover what your 'Natural Behaviour' is and how it contrasts with your more conscious approach.
Find out how you operate in a team and solve problems.
Be sure of your next career move and become a standout candidate at an interview with this new knowledge.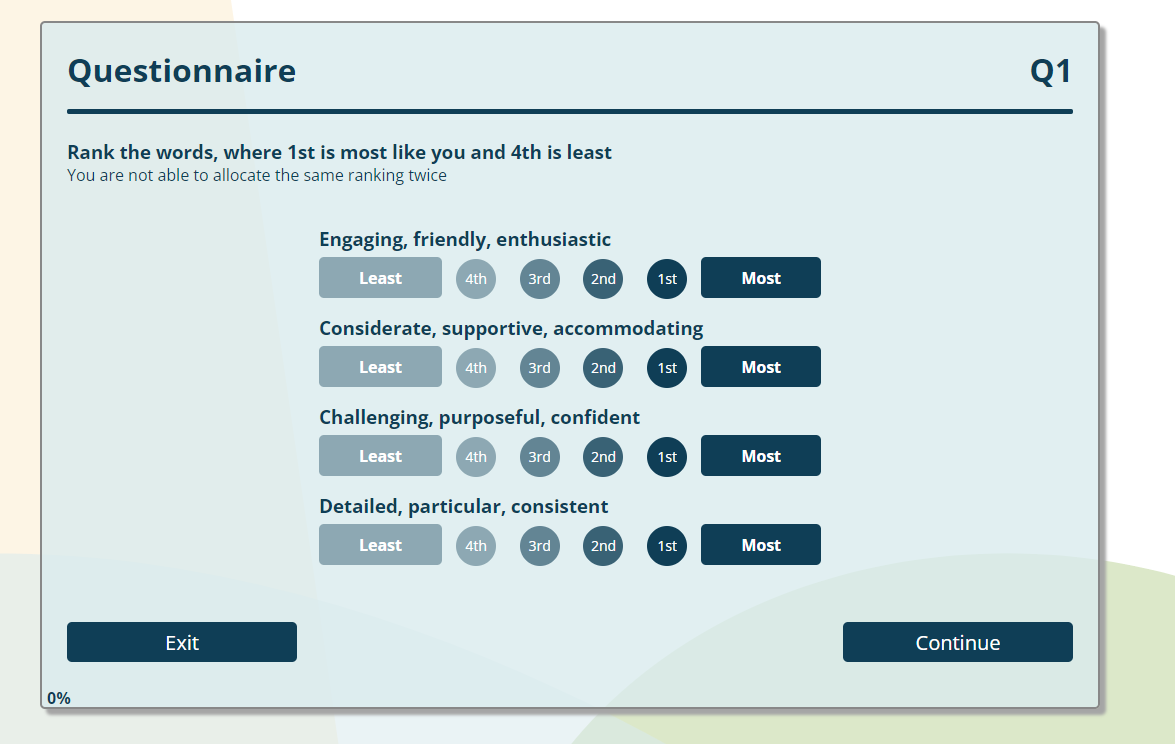 If it's been a while since you took a personal insight assessment, now is exactly the right time to remind yourself of your skills and talents. We very much intend for this personality test to be another way to support and provide guidance to our members. The team at 55/Redefined have taken this test and think that it's uncannily accurate and insightful.

Improving, learning and choosing how to explore possibilities is hugely exciting and motivating.
Click on the REGISTER button below to start the personality test